Youth Self Defence Workshop's– Kenton – Kingsbury – Stanmore – Pinner – Preston Road - Northolt
Harrow Youth Self Defence Workshop's
Our interactive youth self defence workshops introduce youngsters to basic practical self defence techniques to better
protect them from potentially dangerous situations.
During the workshops they will practice strikes, kicks and footwork to help gain a better understanding
of personal self defence. They will also learn about situational awareness and how to avoid potentially
dangerous encounters.
WORKSHOP CONTENTS
Introduction & Purpose
Awareness & Prevention
Verbal Parries
Footwork, Movement & Blocking
Targets, Basic Punches, Strikes & Kicks
Explosive Physical Responses
Wrist Grab Escapes
Choke Hold Escapes
Bear Hug Escapes
Improvised Weapons
Q & A Session
NOTES
No previous experience is required
Ages: 10-15
All fitness levels welcome
Limited spaces available
HOSTED BY HARROW CHOI KWANG DO SCHOOL
This session will be led by Chandresh Lad, a Master Instructor with over 20 years of experience,
with the assistance of the Senior Instructors at the School.
Our workshops are conducted on a periodic basis with tickets limited and in in high demand.
Register below for more information about our future Workshop's...
HARROW WOMEN'S SELF DEFENCE WORKSHOPS
For information about our Women's Self Defence Workshop's please visit
www.HarrowWSD.com
Hosted by Harrow Choi Kwang Do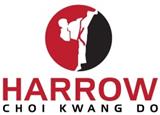 Website:
www.HarrowCKD.com
| Freephone: 0800 056 0347 | Email:
info@HarrowCKD.com